Serve In Union County
Chalk It Up To Love-Central is a mission of Central UMC that provides free school supplies to teachers at six Monroe Title 1 schools, Benton Heights Elementary School, East Elementary, Rock Rest Elementary, Walter Bickett Elementary, Monroe Middle, and Monroe High School.  Even in the best of times, our students face significant hurdles but COVID 19 will further impact their ability to keep pace with their peers.
We offer the basic school supplies that are required in the classroom, such as cow print composition books, 3 ring binders, filler  paper, pencils, markers, 24 pack of crayons, handheld pencil sharpeners, rulers, pocket folders, pencil erasers, scissors, glue sticks,  and more.  This year, the challenge will be in needing two sets of supplies, one set that remains in the classroom and one set that will remain at home for use on remote learning days.
We will be serving our teacher-partners in a different format than in previous years.  The teachers will be able to order supplies as usual on-line.  The orders will then be packed and labeled and will be available with drive -thru pick-up at the church on designated days.
Given the COVID 19 situation and the need to minimize contact, we are asking for your financial support for Chalk It Up To Love-Central this school year.  Linda and I will be making bulk purchases in stores and on-line.  We will gladly do your shopping for you!
We thank you for your continued support as we start our sixth year in ministry together.  You may contact us with questions by the following methods:
By telephone or text (please leave a message if you miss us when calling).
Virginia Duncan    704-231-8623                  Linda Deese    704-219-7199
Our new email address :  ChalkItUp@centralUMCmonroe.org

Union County Community Shelter – We have groups who prepare and serve a meal at the Shelter once each month.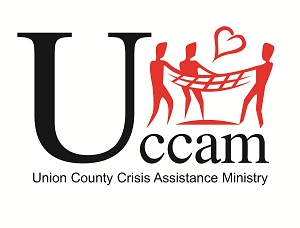 Union County Crisis Assistance Ministry – There are several opportunities to serve through Union County Crisis Assistance Ministries. https://unioncrisis.org/home.aspx


Heart for Monroe: There are always opportunities to serve through our community partnership with Heart for Monroe! Check out their facebook page for updates. https://www.facebook.com/heartformonroe/
The Closet Ministry in downtown Monroe will hosts shopping days throughout the year. As a ministry partner of Heart for Monroe, we need lots of willing hearts and hands to make these days Please join us as we distribute clothes to those in need. We need volunteers willing to help sort clothes, assist shoppers, manage the check-out area and pray with individuals and families as they leave. This is a great service project for individuals, Sunday School classes, families or youth groups.